USA
32. Dani Busboom Kelly:"All of my players need to have a great experience, I take that very personal"
In today's Masterclass we feature Dani Busboom Kelly. Dani is the Louisville Cardinals head coach and was awarded the AVCA Coach of the Year award last December. Louisville finished their 2021 regular season with 'zero' defeats and went on to play the National Championship semi final.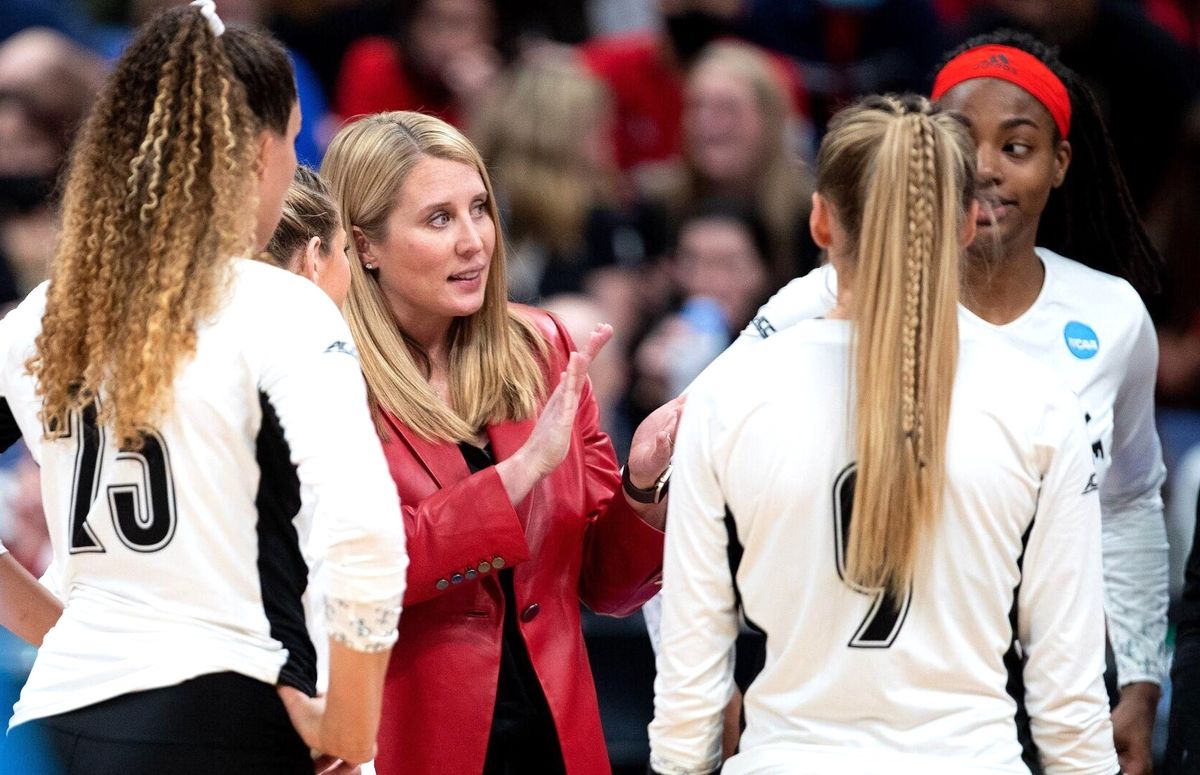 To find a team that played an undefeated regular season we have to go back til 2013!
Louisville finished their run against Wisconsin in an epic Final Four game. (Wisconsin went on to become the National Champion).
Which means Louisville remained undefeated for 32 games straight!
In this Masterclass Dani talks about: her own experiences as a player and how these made her a better coach, her goals and objectives with the Louisville program, how she trains her setters, which failures she has built upon, what she wants her players to become both as an athlete and a human and so, so much more...
This article features 17 video clips and counts over 5000 words. Enjoy!
Enter Dani.
Dani, what made you want to become a volleyball coach?
When I was at Nebraska as a player, I switched positions my senior year. So I was a setter for 3 years, and became a libero in my senior year.
And I think that switch really shifted my mindset. I felt that I had a lot to give back to the game of volleyball. And also John Cook, who was my coach at Nebraska. He was like, you should be a coach.
And we never really talked about it before. But when he said that, I was like, maybe I'll do it.
I knew that if I didn't try to get into the volleyball game that I would regret it.
And so I got a job at Tennessee, it was my first assistant coaching job. And I've been in coaching ever since.
But it's funny. I knew I would regret it if I didn't get in it, but I also knew in the back of my head, once I got in it, I would never leave.
It's been a good journey and I obviously had many great stops before coming to Louisville as a head coach.
What advice would you give yourself as a starting coach? An advice that is so clear and logic for you now, but that you had to develop over the years.
I think when you start out as a coach, especially when you've been a player, it's tough to find your voice.
And typically at your first job, you're going to be around veterans who have been coaching for years and that have a lot of experience. I would tell myself that I should speak up more and have more of a voice.
And you know, to say what I'm feeling or seeing more and not being worried that it might not be perceived well.
I also always tell everybody that one of my biggest regrets is when I was at Tennessee, I never sat down and had a conversation with Pat Summitt. Who's, you know, one of the greatest women's coaches in the history of any sport, one of the greatest coaches, period.
And most coaches, like that, they want to help and they want to help other coaches grow.
I also definitely recommend to take advantage of those opportunities with the people that are around you in your athletic department.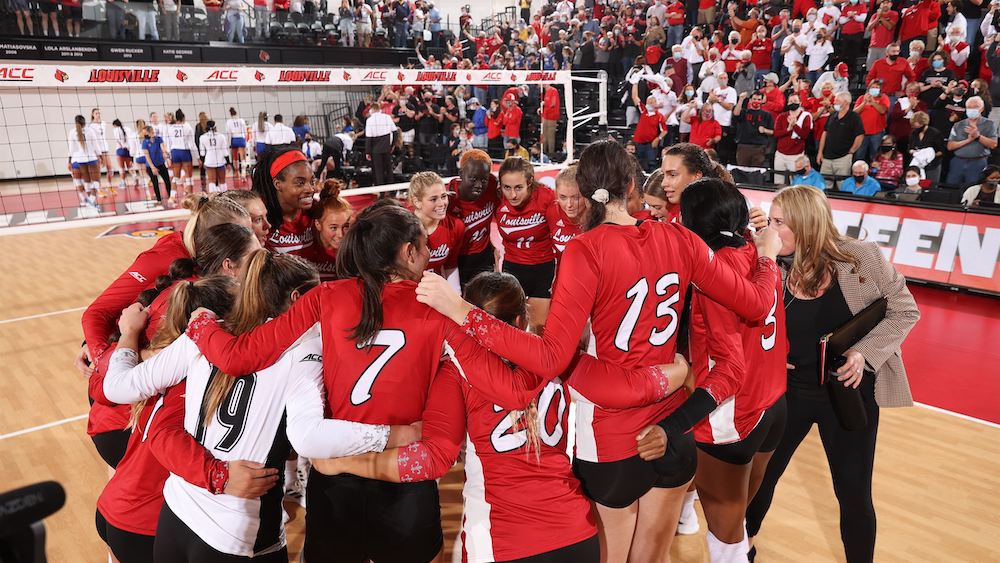 And, you know, when I left Tennessee, that was one of the first things I thought. I was like, man, I never had a conversation with Pat Summitt.
I know she would have been open to doing it and it's definitely one of my biggest regrets, but I've also learned from that and do a much better job now.
And hopefully people I've told that to do the same.
What are bad recommendations you hear about coaching or training volleyball?
That is a tough question.
I would say a bad recommendation I hear is just 'specialization' in general.
We have a player coming in who has to set for her club team. I think that's great. Even though she's probably not going to be a setter here, it's just going to help her overall volleyball IQ.
So I don't think you should specialize in a position at a very young age at all. If for a long period, if you're capable of playing multiple positions, try to do that.
I also think that at the junior level we could teach some more volleyball IQ stuff. That would really help when players transition into the college game.
Rotations, for example, don't let players get comfortable, understand why some teams have difficulty to get out of certain rotations and why we mix it up and why we can do different things in each rotation.
I don't know if that's like a recommendation, but it's something that I think could be improved on.
Do you have a particular goal? Maybe a goal that you already reached or a goal that is so hard to reach that it gives you daily motivation?
Right now I think I have a lot of different goals with different reasons or different 'why's'.
To continue to grow the program here is definitely one of them. I think a fear of mine would be that last year was just a flash in the pan, or we just had one good year.
I never want our program to be viewed that way.