USA
43. Dan Friend:'No fear of failure. Go after it.'
Dan Friend is the head coach of the Lewis University men's volleyball program since 2004. He is in his 26th season overall as a collegiate head coach. In 2015 after becoming the runner up in the National Championship Dan was nominated as the AVCA coach of the year.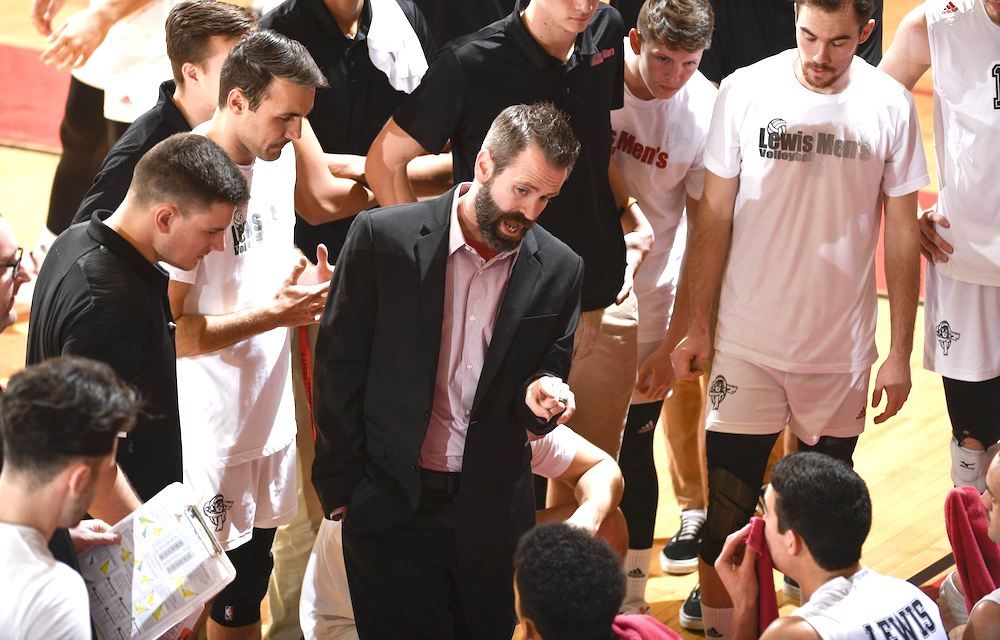 Both in the 2019 and the 2021 season Lewis arrived in the semifinals of the National Championship.
Dan has served in various roles for USA Volleyball. Supporting USA Men's Volleyball for the VNL  but also coaching the USA Volleyball Youth National teams. And he is the current NCAA Division I/II men's representative for the AVCA (American Volleyball Coaches Association).
In this Masterclass Dan goes very deep into how he goes about integrating his incoming freshman into both the new athletic and the academic environment that they need to adapt to.
He goes into great detail how he goes about the athletic and personal development of his players, he's also very specific about the intricacies that go into match preparation and so much more...
Enter Dan.
Dan, why did you decide to commit to being a volleyball coach? What pushed you towards that decision?
I always knew I wanted to be involved in college athletics or athletics. I got my undergrad in sports medicine or physiotherapy in terms of my degree.
When I was in college I played club ball. There were way less programs when I went to college than what there is now, so I didn't play at an actual university.
It was very different. I grew up in the middle of the country and there was no boys volleyball. So I kind of got involved a little bit different. Some people showed me how to play. And then when I got to college, played some club volleyball, so kind of fell in love with the sport and had the opportunity to help out our women's team at the university.
I got my undergrad finished, was working for a doctor doing some rehab, but I was still coaching at the university where I got my undergrad at.
And I decided...I wanna coach.
At that time I was coaching women's. I enjoyed the sport and was still playing a ton, like outdoor beach stuff, things like that.
I went and got my master's because I knew I had to have my master's here to coach in college. So I went to do that. And when I was done, I was 25 and there was a school that wanted to start a men's program at a university in Wichita, Kansas, which I was close to.
So I went, I got that job, started the men's program from scratch coaching the women at the same time. And that's kind of how I got into it. Was there for about 3 years running both programs, had some success there and ended up at Lewis and have been here 19 years now.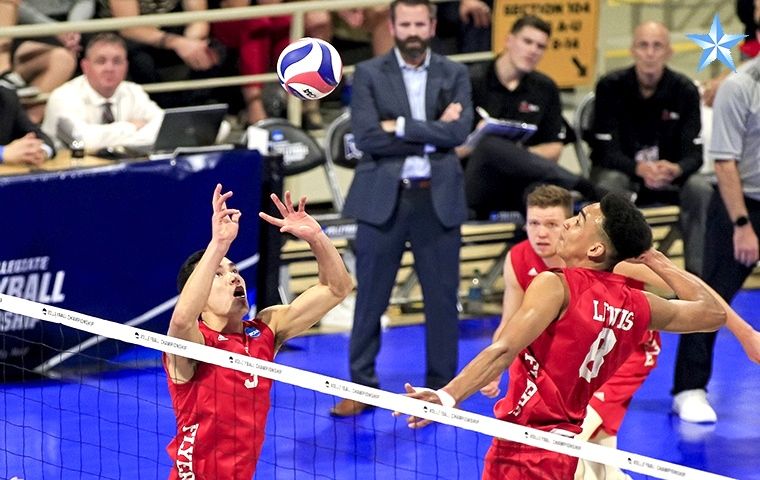 It certainly flies by. I think the reason I probably stayed and gravitated to the men's side was the physicality of the game.
I really enjoyed that and the fact that I came from an area that didn't really have men's volleyball and was lucky enough to, you know, get to Lewis.
We built a pretty good program here, I enjoy seeing young people mature and thrive and get better and not only in volleyball, but just become better people.
And I'm fortunate enough to have a lot of guys that are married now and have kids. So that's pretty cool to see.
More than anything, that's important to me, seeing them become successful hopefully on the volleyball court, but more importantly in life.
Do you think that men's college volleyball can piggyback on the popularity of the women's game? And would you have stayed a women's coach if you knew about the meteoric rise women's college ball would undergo?
Yeah. I think it's tough. I certainly think there are certain areas where you try to use the popularity, but I don't think men's volleyball is ever gonna catch up in that realm.
Women's volleyball is the equivalent of like a football, they are able to take these resources and kind of really push it.
Men's volleyball to some point is just trying to hang on.
I think we've had more growth in the past 5 or 10 years than we've had in the 30 years previous. So that's been a good thing. And that's because there's a few handful of actions that have really helped push it, whether it's AVCA or First Point or some of these other things. But I don't think you're ever gonna see that.
I think for me, when I got into volleyball I had the opportunity to coach men and I kind of fell in love with it.
It wasn't like I didn't enjoy coaching women.
I told you before what I enjoy is the athleticism that the men bring. If I were ever to move to the women's side, it would probably have to be that division I, top 20, because I enjoy that physical component of the game so much.
I've had some chances. I've had people come after me and say, Hey, do you wanna come here or do this?
But the idea of being able to kind of help the men's game grow and continue to grow is pretty important to me.
And we have a pretty good synergy going on here. My wife played division I, but she coaches here and it's a division II school and she really enjoys that level. It's not as like as 'grind out'...kids are already back in school. There's a balance with it. And she can recruit in four state areas.
And then on my side I get to coach the highest level with the men.
And so we have this nice synergy in terms of what we both want to do.
And there's also something to be said about being at a program for a long time. You don't see it as often as you used to where somebody's at a program for 30 years.
As I've been here longer and longer, it's a pretty cool legacy to eventually leave behind and a lot of kids that you've helped in the same spot.
So there's a lot to be said for that.
So I think all that stuff kind of matriculated to where I am mentally now in terms of continuing to be on the men's side of the game.
What advice would you give yourself as a starting coach? An advice that is so clear and logic for you now, but that you had to develop over the years.
Be patient. Don't try to fix everything right away.
I still try to do it at times now, but when I was younger, I was always...I gotta fix this problem now. 🙂